NFL
A couple of times in a span of maybe 10 years or so, a big change comes to a sports organization and that's the relocation of a team. For example, the Oakland Raiders used to be the LA Raiders before originally being from Oakland, California. In basketball this is seen as well with the Hornets, Grizzlies, Rockets, and Warriors. Today in 2015 where most teams are now settled in their permanent homes we have a change in the NFL. The St. Louis Rams are relocating back to Los Angeles, California after leaving in 1995 to St. Louis Missouri. After playing in St. Louis for 20 years the owners of the Rams decided to move back to LA, a decision supported by many football fans considering that LA hasn't had a football team since the early 90's which applies to the Rams, Raiders, and Chargers who spent their first year as an organization in LA before having to move to San Diego.
NBA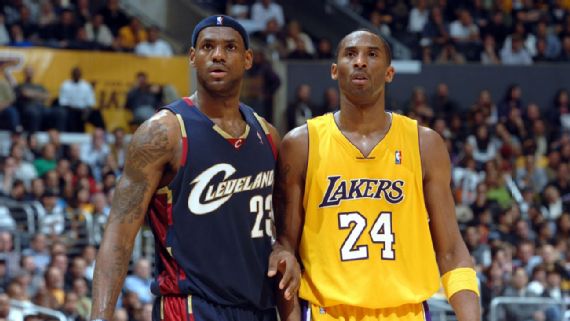 As Kobe Bryant's final season comes closer to an end with his final game in Cleveland against the Cavaliers on February 10th, new information about the four-time NBA Finals Champion was released earlier in the week. The LA Lakers almost traded Kobe for Lebron James. This brings questions like; How would Kobe play with the Cavaliers?, How would Lebron connect with Shaq and the fame that comes with being a Laker? (Lebron being relatively new to the NBA at the time). It's a "What if?" situation really. Sports are unpredictable in big ways. one minute your team is losing by a big margin, the next they're ahead by a bigger margin. the star-player for your team could be here one day and traded to the rival team the next. So yes Kobe possibly being a Cavalier and Lebron being a Laker is only but a mere thought that looks good on paper but when acted out could be a horrible idea. Kobe went on to win NBA MVP the following season and Lebron in 2009.
*How do you see the Rams moving to LA?*
*Do you think the possible trade between the Lakers and the Cavaliers should've gone through, or not*?
*Answer in the comments below*